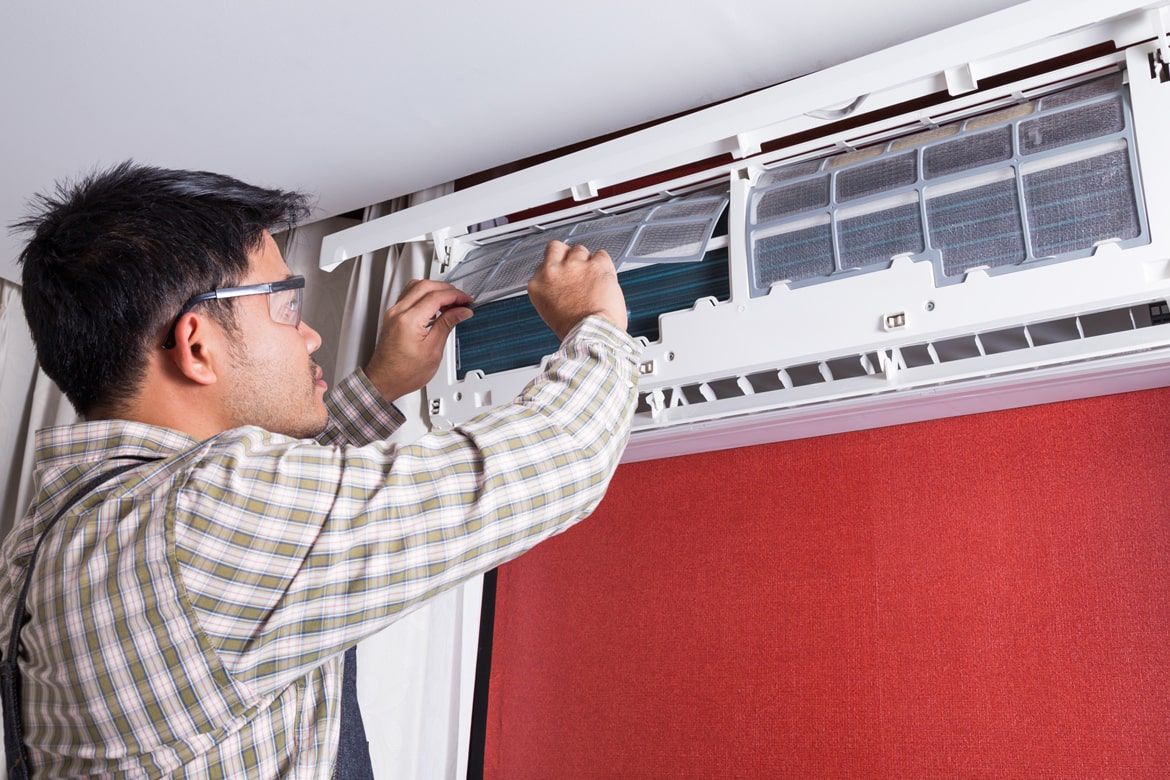 The summer heat and high humidity can cause a lot of discomfort and damage. During those times, you rely upon your air conditioner to keep things cool. But when things break down, you can't afford to wait for a fix—you need immediate air conditioning service in Brooklyn. A reliable air conditioning company in Brooklyn can handle all your repair and maintenance needs. You can rely upon those professionals for 24/7 emergency service, so don't hesitate to call when you notice a problem in your building.
The Essentials of Air Conditioning Repair
Why does it always seem that you need air conditioning repair in Brooklyn during the hottest times of the year? Quite simply, those are the times that put the most strain on an air conditioning system, leading to critical failures. Minor problems that accumulate at other times might lower the overall cooling efficiency, but it is the major strain that finally causes the system to go down. Of course, that knowledge is of little help to people when they need air conditioning services right away. A fast, reliable air conditioning repair company can take your call, show up quickly, and have your building cooling properly again in short order. All it takes is a call to the right professional.
What Does Servicing Entail?
So what does a professional do when repairing air conditioning in Brooklyn? The process can include air conditioning service on the unit directly, but it can also involve a more holistic approach to your building's ventilation system. Sometimes, an air conditioning repair service might not be needed on the unit directly, but the system might be working less efficiently because of a blocked duct or other restriction to airflow. Other times, the machine might need some basic air conditioning maintenance such as oiling a motor or replacing a belt. When you type "air conditioning service near me" into a search bar, be sure to prioritize companies that focus on both diagnosis and maintenance. Sometimes, knowing the source of the problem is as important as knowing how to fix the machinery.
What If You Need an Air Conditioner Replacement?
Sometimes, there's no solution that can save your air conditioner. These units don't last forever, after all. Fortunately, many companies that perform air conditioning maintenance in Brooklyn also offer new air conditioning installation services. This involves both removing the old air conditioner and replacing it with a new one which will usually operate at a higher efficiency level. Note that not all air conditioning companies Brooklyn offer a replacement service. It is important that, when you do your online search for "air conditioning installation near me," you read what each company offers rather than jumping the gun and calling the first company you see or the one that seems to offer the least expensive maintenance.
Common Air Conditioning Maintenance
While any unit that gets a lot of use will eventually need air conditioning replacement in Brooklyn, there are certain ways that you can extend the life of your unit. Part of this has to do with the way it is installed; hiring a company that can provide a reliable air conditioning install with proper ventilation pathways and a minimum of air leaks ensures that the unit runs at the highest efficiency possible. Other than that, there are certain pieces of maintenance that a user can perform. This includes changing and cleaning the filters on a regular schedule and performing a spot inspection of any visible belts and motors. When you see signs of wear and tear, act quickly on contacting a company for maintenance. Doing so will prevent a total breakdown when you need the unit the most.
When Does a Unit Need to be Replaced?
Signs that your air conditioner is starting to break down includes loud noises during operation and a severe drop in efficiency, even after you have cleaned the filters. All air conditioners have a lifespan, and it is only a matter of time until you need to look into new air conditioning installation in Brooklyn. But what if the problem can be fixed and your unit's life can be extended for a few years? You can use recent history as a gauge the decide whether you need maintenance or an air conditioning replacement. If you already performed maintenance recently, or if the problem has persisted for some time, it could be a sign that your unit is near its breaking point. On the other hand, if things broke down unexpectedly, it might be an acute maintenance issue. Figuring this out is the difference between searching for "air conditioning repair near me" and "air conditioning replacement near me."
Even before you start experiencing trouble with your air conditioning unit, it helps to know where you can go for problems that crop up in Brooklyn. You should identify a company that knows both maintenance and installation. Additionally, be sure to seek somebody out who provides around the clock emergency service. After all, your air conditioning isn't going to wait for business hours to break down.
Call on us whether it's an emergency (we're on call 24/7) or routine maintenance, which enhances efficiency and extends the life of your air conditioning system. Technicians at Premier Services will keep your family or business cool and comfortable by testing the refrigerant and capturing any leaks, checking for airflow, examining ducts, oiling motors, checking belts and assessing numerous other parts that go into the modern A/C system.