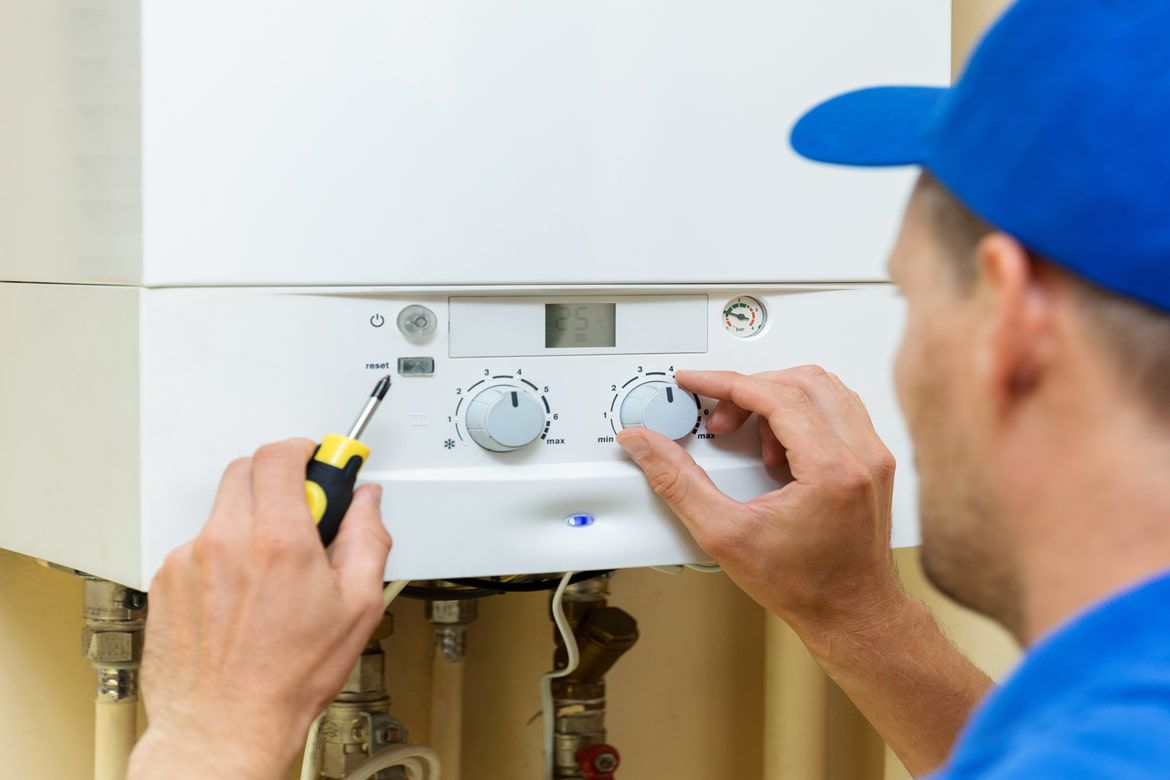 Heating services refer to installation, maintenance and repair of boilers, heat pumps, furnaces, radiators, forced-air, ductless mini-splits, radiant heating and baseboard heaters.
In New York City and Long Island, the primary fuels for heating services come from electricity, oil and natural gas, with coal, wood and alternative fuels far behind.
Who to hire?
When it comes to heating services, you want to hire an honest, licensed, insured company experienced and trained with a variety of brands and styles of heating homes and businesses.
A complete heating company also employs a skilled plumber who can install and repair tank-less and conventional water heaters and other heating appliances.
We have all these assets at Premier Heating, Ventilation and Air Conditioning, and we back up our technicians' work with a full guarantee. Our certified staff is up-to-date on all building codes, we make sure your property passes inspections with flying colors, and we're available 24/7 for your emergency calls.
We serve residential and commercial customers in Brooklyn, Queens, Manhattan, Staten Island and Long Island. Call us at (718)790-4446. We will be glad to answer your questions.
Heating help in NYC
It's vital to maintain heat in New York winters. Your family's health is at stake.
That's why you want to call our highly trained experts.
We know what to look for if your furnace is making unusual noises, the pilot light has turned yellow, your utility bills keep rising, your boiler is losing pressure, or the heater is blowing lukewarm air.
Our technicians have many years experience solving problems with boilers, furnaces, heat pumps, mini-splits and other types of heating, ventilation and air conditioning. They know how to work successfully in newer homes and in older apartments, condos, brownstones and high-rises, which can be more challenging.
Our vehicles are loaded with tools and parts so we can get to work promptly and minimize your waiting time. Plus, we're cheerful and on time for appointments.
This is the high-quality help you will receive from Premier Services, a locally owned company founded by veterans of the HVAC industry. Our office is at 2601 East 24th St., Brooklyn, and we maintain workstations in Staten Island and Long Island to more quickly answer calls in those areas.
In just a few years we have grown from one vehicle and one employee to more than a dozen workers -– proof that customers are satisfied with our reasonably priced, thorough performance. Don't believe us? Check our highly rated reviews. p>We enjoy heating Brooklyn, Manhattan, Queens, Staten Island and Long Island.
Heating Repairs
Systems tend to break down at the most inopportune times, so we know we must respond as quickly as possible night or day, seven days a week.
Our techs will find the problem and patiently explain all the options to you, including the cost. We will have suggestions for ways you can prevent a recurrence.
We have no hidden fees, and we guarantee our work!
Maintenance plan pays results
We can maintain your heater on a regular basis, keeping it clean and functioning as efficiently as possible and holding the line on utility costs, too!
Another advantage: Periodic maintenance averts major problems –- replacing a squeaky belt or a fading blower wheel now rather than waiting for it to break. And this attention to detail will help the system last longer.
We clean all aspects of the system, lubricate parts and make sure everything is in optimal working order, preventing small problems from becoming big problems.
We also clean ducts, which gradually accumulate dirt and debris that slow the flow of air and hurt your energy efficiency.
Repair or replace?
Only you can decide whether to repair or replace an aging system, but we can provide you with any information you want.
This includes a complete review of the area to be heated and a determination of the proper size of a new heater. Bigger isn't always better; an overly large heater may use more power and create uncomfortable air quality. If you have ducts, they should be checked for leaks or damage.
Repairs often are cost-effective. Sometimes the heater needs minor parts and a tweak here or there – all work we're glad to do.
People who rely on furnaces, for example, should be aware that many furnaces last 16 to 20 years old, depending on usage and upkeep.
Factors indicating a furnace's possible demise include: rising utility bills, more frequent repairs, some rooms warm and other rooms cold, and strange noises. (Furnaces have their own lingo; clicks, for example, indicate the flame sensor is faulty or the ignition and gas aren't meshing properly.)
Aging heaters can hurt your indoor air quality, too, as they stop cleaning and moisturizing the air. If the air inside seems stale and your allergies are suffering, this may be the cause.
The same sorts of issues apply to boilers, which last eight to 20 years on average, depending on brand, usage and maintenance.
New technology
New heating systems offer many positives, including improved energy efficiency. Our team is up-to-speed on installation, maintenance and service.
• New systems can be zoned – with heat focused to certain areas.
• Smart thermostats let you program the heat from wherever you are. Coming home early? Turn the heat on via an app on your phone before you leave work and the house will be comfortably toasty when you arrive.
• Mini-splits, already popular in Europe, deliver just the right amount of heating and cooling you want for a single space, such as a garage or an office. While they're expensive to buy, they add little to your fuel bill.
Water heaters fixed and installed
Nothing will ruin your day more unexpectedly than a sudden cold shower because your water heater quit working.
Call us and we will fix the problem before you stop shivering.
Traditional water heaters have few moving parts, so they often can be repaired quickly. Maybe the thermostat or heating element has failed or a valve is stuck.
More significant problems, however, may mean you need a new water heater. While electric water heaters last up to 15 years on average, gas hot water heaters may fail after eight to 12 years, depending on usage, corrosion of the tank, and other factors.
Here you have another choice: conventional water heater or tank-less water heater or a solar water heating system? All have pros and cons.
In a nutshell:
• If you have a gas water heater, replace it with a gas heater; if you have an electrical water heater, stay electric. Swapping them out can be problematic and costly.
• You can replace the old 40-gallon tank with a 50-gallon tank, if your home has room.
• Tank-less water heaters provide instant hot water. They cost much more to purchase than traditional water heaters, but they last much longer, take up less space and are more energy efficient, ultimately paying for themselves through lower energy bills.
• Conventional water heaters cost less, and they are more energy efficient than their predecessors. But they still need more time to generate hot water and their utility bills will be higher than a tank-less system's. Still, this may be the best choice if your budget won't cover a more expensive model or if you plan to move fairly soon.
• Solar water heaters use sunshine and storage tanks to provide hot water. However, active systems require controls and pumps, which raise the cost; passive systems struggle in New York winters.
• Government and industry codes now may require more equipment to support a replacement.
Your budget, your decision
Ultimately, you decide what is best for your family and your budget.
Our policy is to always provide plenty of information but never a hard sell. At Premier we're in business for the long term, not a quick buck.
Call today: (718)790-4446. You will be making the right call for your plumbing and heating needs.